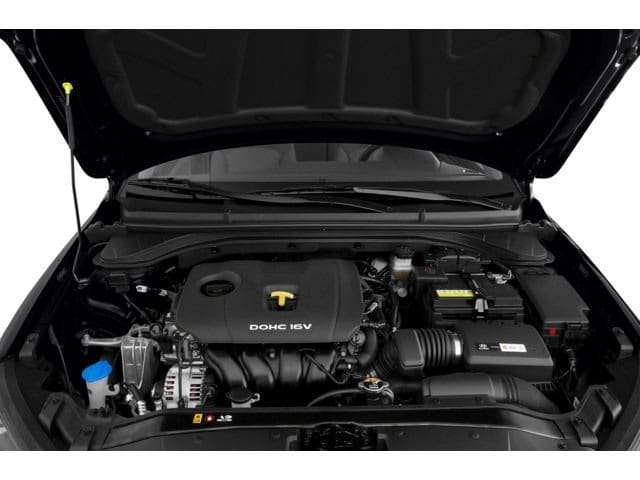 Interested in learning more about proper Hyundai maintenance and care?  Learn more about all your Hyundai service essentials
At Rick Case Hyundai, we understand that servicing your car is probably the last thing on most Atlanta, GA drivers' minds. However, if you want to get the most out of your Hyundai car, you owe it to yourself and your vehicle to make proper care and maintenance a priority.
At Rick Case Hyundai Duluth, we've always been a premier resource for Hyundai service for d rivers from Lawrenceville to Norcross, GA and all points in between for quite  some time now. We take great pride in providing the best quality care for our customers Hyundai vehicles and knowing the ins-and-outs of each model. So, in the interest of helping you achieve the best quality of ownership with your Hyundai car, the technicians at our Duluth, GA Hyundai service center have put together a brief rundown of the most common things you need to know about Hyundai service and maintenance.
Key Facts about Hyundai Tire Care
Why do my Hyundai car's tires need to be rotated?
Tires wear down over time. It's a simple fact of life. However, depending on if your Hyundai car is a front-wheel drive model or an all-wheel drive model, your tires will wear differently over time
In front-wheel drive Hyundai models, it's a good rule of thumb to rotate your tires roughly every 7,500 miles, as the front wheels will wear down more quickly than the rear wheels.
All-wheel drive models tend to wear their tires fairly evenly over time, but it's still important to rotate your tires from time to time. Consult your owner's manual or one of the technicians at our Hyundai service center near Suwanee to find out the rotation interval that's right for you.
By rotating your tires, you ensure that they wear more evenly, preventing uneven wear and extending their usable lifespan. So, if you're due for a Hyundai tire rotation, come see us here at Rick Case Hyundai Duluth.
When should I have the tires on my Hyundai replaced?
Some common signs that your Hyundai car's tires have reached the end of their usable life are vibration in the steering column or visible cracks along the sidewalls of the tires.
If you need to check the tread of your Hyundai car's tires, try the Penny Test. Place a penny upside down into the well of your tires' tread. The tread should cover roughly the top half of Abraham Lincoln's head. Now, a little bit less than that is usually okay too, but if you can see the whole head, it's usually a good indicator that your tires are worn down and need to be replaced.
No matter what sort of Hyundai tire care issues you might be experiencing, you can always count on us for all your new Hyundai tire sales and tire rotation needs near Atlanta and Lawrenceville.
Key Facts about Hyundai Oil Changes
What does engine oil do for my Hyundai?
Engine oil is essential to keeping your Hyundai car's engine lubricated, moving heat away from sensitive components, and clearing away debris and buildup, allowing your engine to operate at peak capacity.
As time goes on, your engine oil and oil filter will become saturated with debris and buildup, making it thicker and thus less able to lubricate your engine. If left unchanged, your Hyundai vehicle's engine can be seriously damaged by friction and excess heat that would have otherwise been mitigated by  fresh engine oil.
How frequently do I need to change my Hyundai car's engine oil?
Let's get one thing straight, if someone tells you that you need to change your Hyundai car's oil every 3,000 miles these days, they're usually pulling your leg. 3,000 mile oil changes are typically meant for much older models. In fact, some newer Hyundai cars can go up to 10,000 miles between oil changes.
That being said, it's always best to consult your owner's manual or check with one of the Hyundai technicians at Rick Case Hyundai Duluth to get an accurate idea of what oil change interval is right of your Hyundai model.
Now, if you find that your Hyundai car is due for an oil change, we'd love the chance to earn your business here. Feel free to schedule your next Hyundai oil change online with our service center near Norcross and Suwanee, GA today!
Key Facts about Hyundai Brake Maintenance
Why should I care about Hyundai brake maintenance?
Brake issues are easy to neglect and forget about, but if you care about your safety and the safety of other drivers on the roads of the greater Atlanta, GA area, it's essential to get any issues taken care of quickly and comprehensively.
Aside from safety concerns, there's also a financial factor to consider. Most regular Hyundai brake maintenance here at our Duluth, GA service center is simple and affordable, but small issues can quickly turn into costly brake problems if left unchecked. So, if you want to save money on car, you owe it to yourself and your Hyundai car to have its brakes checked for issues regularly.
What signs of Hyundai brake issues should I look out for?
There are three common signs of brake issues that you should be aware of; odd sounds, strange smells, and a sinking or pulsing brake pedal. These can denote issues ranging from worn down brake pads to a warped brake rotor, so it's essential to get in touch with us as soon as possible if you're experiencing these issues.
At our service center near Atlanta, GA, we take great pride in knowing all the ins-and-outs of Hyundai brake maintenance and repair. So, whether your car needs a fresh set of genuine Hyundai brake pads or a brake fluid flush, or even a full brake rotor replacement, our team will gladly be able to assist you in a timely manner and get you back out on the road.