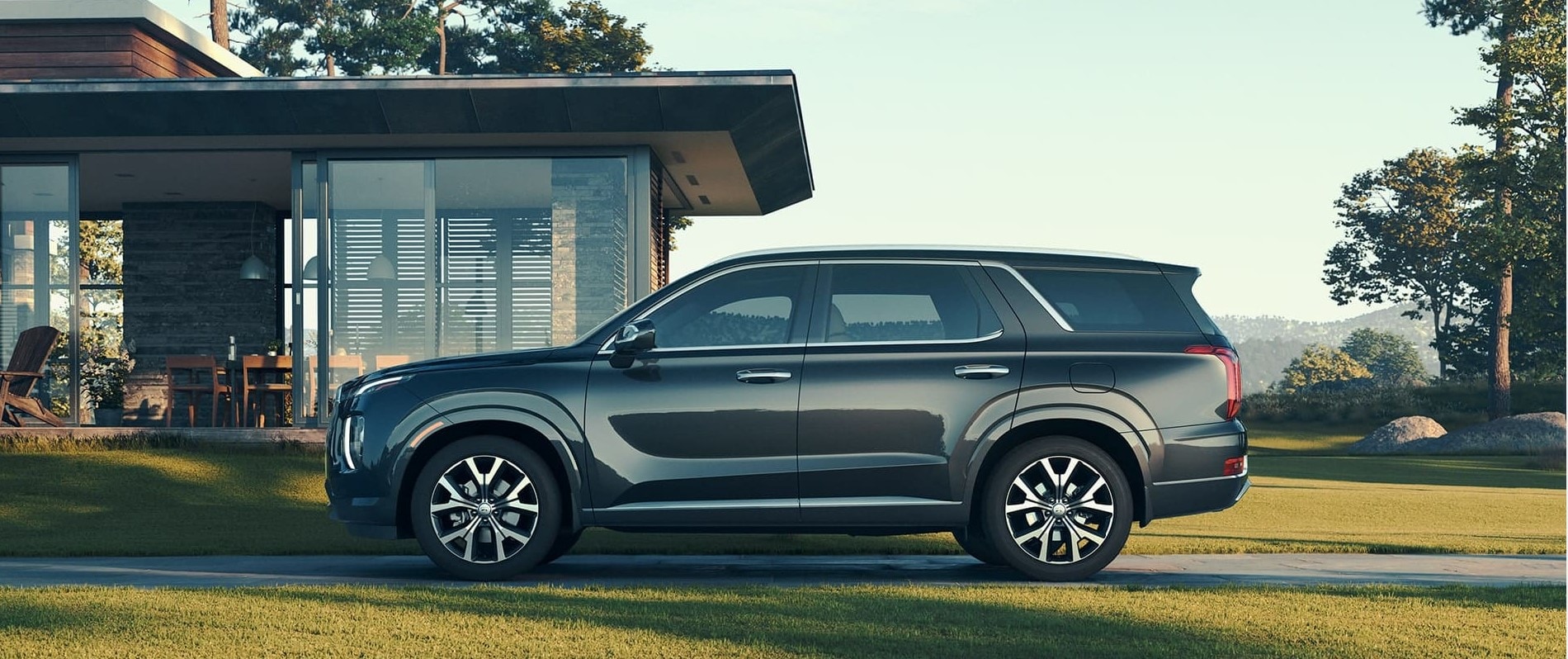 Rick Case

New 2020 Hyundai Palisade
The new 2020 Hyundai Palisade: A flagship SUV made with the modern family in mind
Hyundai has made some big changes to its SUV lineup in recent memory, but none are more significant than the new 2020 Hyundai Palisade.
As the newest addition to the Hyundai lineup and its largest production SUV ever, the 2020 Hyundai Palisade comes with some big expectations attached to it.  Happily, with three rows of seating, a comfortable and well-appointed interior design, and plenty of fresh features to satisfy families on the go, the Hyundai Palisade is more than well-equipped to impress. And since we've had a chance to spend a bit of time with it ahead of its release, we'd love to give you a quick sneak-peek on what the Hyundai Palisade will have in store when it makes its grand debut in the summer of 2019.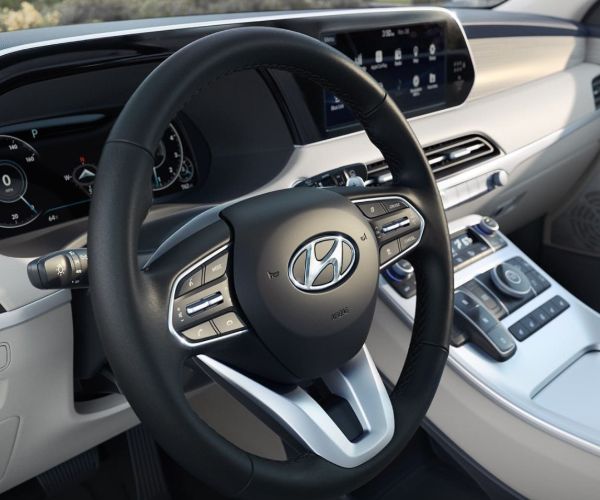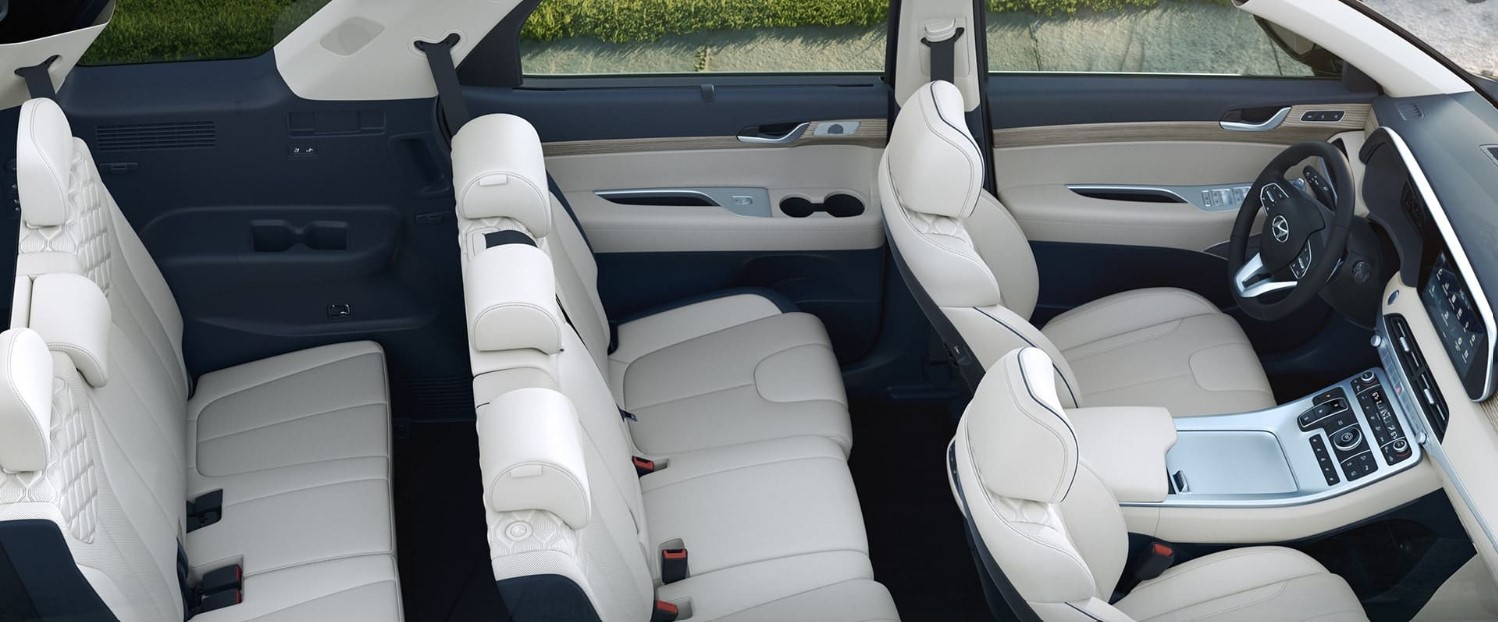 Design
If you're looking for a midsize SUV that really makes its presence known on the open road, the Hyundai Palisade is undoubtedly going to suit your sense of style. With a strong, grounded stance that elevates its cabin to a comfortable height, the Hyundai Palisade affords its drivers excellent visibility from all angles, and gives other midsize SUVs something nice to look up to.
From a design standpoint, the Hyundai Palisade makes a clear stylistic statement without resorting to the exaggerated musculature that defines so many of its rivals. From the front, the oversized front grille contrasts neatly with its sharp, slim LED headlights, while its broad silhouette projects an air of confidence that's all too easy to pick up on. What's more, with color options like Forest Rain, Steel Graphite, Sierra Burgundy, and classic Beckets Black among others, the only question you'll have to ask yourself is, "Which one best matches my personal style?"
Performance
Motivated by an Atkinson-cycle 3.8-liter V6 engine, the new 2020 Hyundai Palisade is certainly no slouch when it comes to power delivery, boasting up to 291 horsepower at 6,000 rpm. However, if you're worried about engine noise, you can put those fears to rest.
Hyundai has gone the extra mile to ensure that driver and passenger alike have a pleasant riding experience with the Hyundai Palisade. With additional sound-deadening materials throughout the cabin and a well-tuned suspension system that smooths out even the roughest of road conditions, the Hyundai Palisade is one of the few three-row SUVs that's easy to maneuver and even easier to enjoy.
What's more, for folks who plan on traveling up to the Snow Belt states during the winter time, the 2020 Hyundai Palisade features available Hyundai HTRAC® all-wheel drive with its newly developed Snow Mode, which increases traction and stability in slippery and icy conditions, allowing you drive with confidence even when Mother Nature is feeling less than cooperative.
Features, Tech, and Safety
The 2020 Hyundai Palisade is undoubtedly most impressive when you look at it from the inside. Handsomely designed from the first to the third row of seating, the 2020 Hyundai Palisade comfortably accommodates up to eight passengers, especially when you opt for high quality materials like the available quilted Nappa leather upholstery. What's more, thanks to features like One-Touch 2nd Row Seat Access, 3rd-row power-folding seats, and a hands-free Smart Power Lift Gate with Auto Open, it's easy to go from dropping your kids off at school to picking up groceries from the store in a flash.
Of course, while the 2020 Hyundai Palisade is fantastic for day-to-day driving around town, it really starts to shine when you take it on a family road trip. Thanks to its standard Hyundai SmartSense technologies like Lane Follow Assist, Driver Attention Warning, Blind Spot Collision-Avoidance Assist, Forward Collision-Avoidance Assist with Pedestrian Detection, and more, the 2020 Hyundai Palisade makes long distance driving a lot easier, allowing you the freedom to simply focus on the task of driving. What's more, with its available head-up display, you never even need to take your eyes off the road.
But perhaps the coolest feature that the 2020 Hyundai Palisade offers for traveling families is the In-Car Intercom with Driver Talk / Quiet Mode. With this feature equipped, there's no need to crane your neck to break up bickering between sibling or ask who needs a restroom break at the next pit stop; just speak into the integrated microphone up front, and your voice will be projected throughout the cabin's speaker system. What's more, you can even mute the speakers in the back rows to ensure sleeping toddlers can doze uninterrupted in their car seats.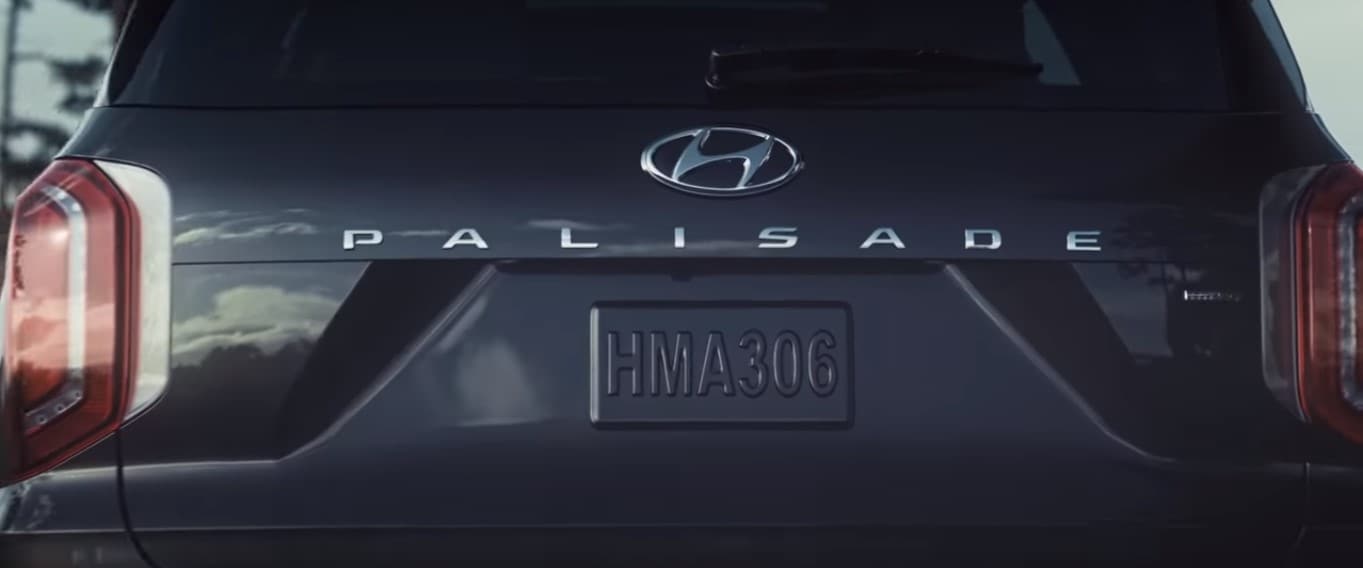 Schedule a test drive with the 2020 Hyundai Palisade here at Rick Case Hyundai Duluth
As mentioned above, the 2020 Hyundai Palisade is set to arrive at our dealership sometime in the summer of 2019. So, if you'd like to be among the first of your friends and neighbors to test drive one, make sure to drop by Rick Case Hyundai Duluth at your earliest convenience to learn more and set an appointment to see what this three-row midsize SUV can do firsthand.