Rick Case Hyundai

Wheel Alignment Atlanta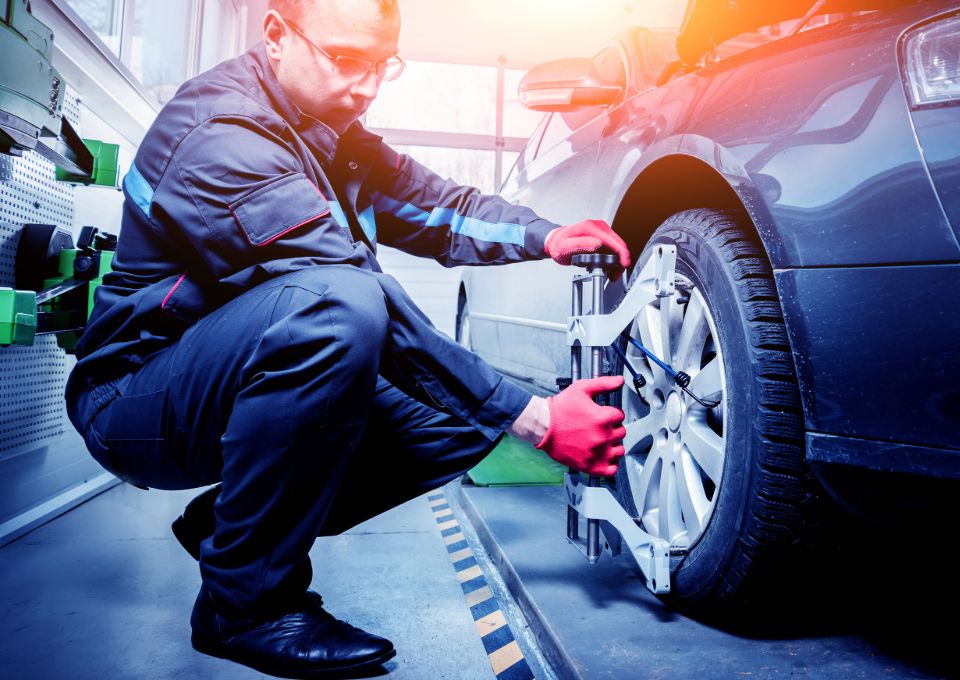 How will I know if I need a Hyundai alignment adjustment?
One of the primary reasons that wheel alignment issues are so often overlooked is that they're not as readily apparent as some other regular car care issues. For example, one key sign of wheel alignment issues is your car pulling slightly to the left or right when you're driving in a straight line. This is often due to the fact that your tires are pitched at an odd angle as a result of worn rubber components or jarring impacts from driving over potholes.
If left unchecked, wheel alignment issues can lead to uneven tread wear on your tires, meaning you'll have to replace them a lot sooner than you'd expect, and that can prove costly on the best of days.
Is your car's alignment out of sorts? Come see us here at Rick Case Hyundai Duluth for realignment
When most folks think of regular auto maintenance, the usual things like replacing your windshield wiper fluid or getting an oil change are usually the first things that jump to mind. But while it might not be as immediately noticeable, one of the key items of regular Hyundai maintenance that often gets overlooked is alignment.
The fact of the matter is that your wheel alignment matters a lot in terms of your vehicle's overall performance, handling, safety, and even the frequency of your service visits, so it's important to ensure that it's all squared away.  Fortunately, for wheel alignment service near Atlanta, there's no better place to go than our service center here at Rick Case Hyundai Duluth, and we'd love to show you the benefits that draw drivers from Lawrenceville to Norcross back to us for alignment service year after year.
So, what can I do about it?
Well, if you've got a car, truck, or SUV in need of an realignment, we'd be only too happy to assis t you here at Rick Case Hyundai Duluth.
Despite the fact that we're one of the premier Hyundai certified service centers serving the communities of Duluth, Suwanee, Atlanta, and all points in between, we proudly service all makes and models. And with our top-of-the-line diagnostic tools and the factory-trained service technicians, getting your car back on the straight and narrow with a wheel alignment is all too simple a task.
That being said, our specialty is undoubtedly Hyundai wheel alignments, which is something do on an almost daily basis here at the Rick Case Hyundai Duluth service center. With our Hyundai Assurance program, we aim to provide an unparalleled service experience with timely repairs, complete transparency of recommended service and work completed, and key perks that we think set us apart from your local garage in the greater Atlanta area.
Between the digital diagnostics we use to calculate your Hyundai car's ideal alignment to the keen eyes and practiced hands of our technicians, you'll find that having your Hyundai car's wheels realigned with us is a refreshingly simple and short process. We even carry all the latest genuine Hyundai parts in case we need to replace any worn components or furnish you with a fresh set of tires if yours are worn out.
Schedule a visit for your Hyundai car's next alignment today!
Given just how important it is to your car's long-term health and operation, it's never a good idea to wait on a wheel alignment if you need one. Fortunately, you won't need to wait at all if you schedule a service appointment online with Rick Case Hyundai Duluth today. With our extended service hours and online service scheduling appointment form, you can set a time for a wheel alignment that works best for you.